Arctic 5G technical webinar

A 5G technical webinar arranged by Arctic 5G Test Network.

Speakers:
Saeed Khorashadi Zadeh, PhD student, Luleå University of Technology
Mohammad Salehi, Postdoc, University of Oulu
Emad Ibrahim, PhD student, Luleå University of Technology
Ingemar Johansson, Master researcher, Ericsson Research Luleå

Watch films from the webinar here: https://www.ltu.se/centres/cdt/Arctic-5G-Technical-Webinar-1.203003?l=en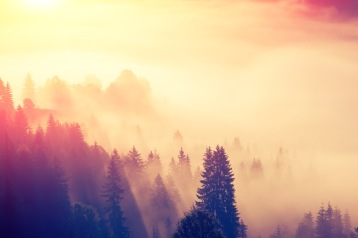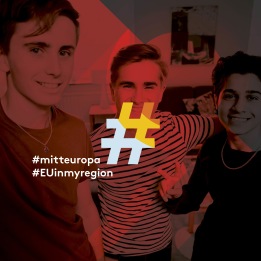 A virtual tour in the 5G environment

On October 1, a webinar, a digital tour in the 5G test environment, was conducted at Luleå University of Technology.

During the event, the participants were shown around the environment and received information about exciting 5G applications. A number of pre-recorded films were shown with interviews with researchers, companies and students. The 5G environment is open and welcomes organizations to test products and services and is run together with Ericsson, Telia and Tieto Evry. The webinar was part of the EU's digital information campaign "My Europe", which is about disseminating information about EU-funded projects.

Read more at: https://www.ltu.se/centres/cdt/Ett-virtuellt-besok-i-5G-miljon-1.202312?l=en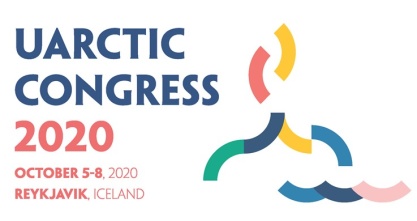 Arctic connectivity session
The Arctic 5G TN project will organize a special session about Arctic connectivity in the UARCTIC congress October 6-8, in Reykjavik.

The UArctic Congress 2020 brings together institutional leaders, indigenous representatives, academics, scientists and students from around the Circumpolar North and beyond. It is a platform for all UArctic members to engage with each other and promote cooperation in circumpolar science and higher education. Together with partners, policy makers and other actors, the UArctic Congress strives to take the Arctic agenda forward by creating and strengthening collaborations that produce new findings and solutions for the future of the Arctic.

Read more at: https://congress.uarctic.org/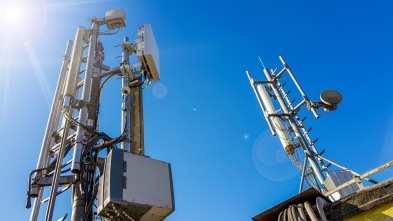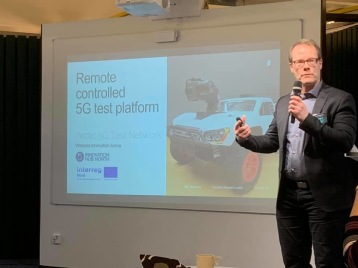 On the 22 January 2020, Arctic 5G Test Network held a SME workshop in Oulu, Finland.

The workshop was about 5G cross-boarder testing opportunities and was open for companies to attend. Swedish organizations had the possibility to participate via a live streaming distance link from Luleå to receive the latest information on collaboration and testing possibilities. During the meeting, the 5G research and development was discussed as well as cross-border 5G test opportunities for corporations.

Moreover, Mats Nordberg from Ericsson Research held a presentation about their resent 5G test in the Luleå 5G test environment. They have built a RC car to be able to evaluate real-time performance of a 5G network with demanding video. The relatively high speed of the RC car makes it possible to test the limits of different positioning techniques. This also provides the opportunity to display various 5G technologies such as QoS, slicing and beam forming. The RC car will be used to evaluate performance in 5G installations in mines.

There were 39 participants, in Oulu, Luleå and also watching an online stream.

You can find the presentations and the video stream from the workshop here:
https://www.oulu.fi/6gflagship/arctic5gtestnetwork

If you have any questions and/or if you are interested to get more information about testing opportunities, let's be in touch by contacting us here.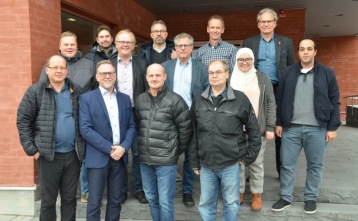 Kick-off for Arctic 5G Test Network

On October 9, 2019, there was a kick-off meeting for the new project Arctic 5G Test Network.

The project aims to connect 5G test networks in Oulu, Finland and Luleå by connecting them and participating in an active collaboration and creating an Arctic node within 5G through collaboration between universities, large ICT companies and SMEs. This enables cross-border testing and increases the overall test function in 5G networks. In addition to scientific experiments, the industry is also planned to benefit from the improved testing environment.

Karl Andersson is assistant professor and the one from Luleå University of Technology who leads the project.
- I am glad that we can now practically get started on the joint work and connect the research team from Oulu with us in Luleå, says Karl.

-We have a good foundation to stand on both in Finland and Sweden and now we hope to show that 1 + 1 will be more than 2 in a cross-border project, Karl continues.

-The Kick-off meeting has shown that we have many common interests and that there is very good potential for us to be well ahead in, for example, sparse rural communication for 5G, concludes Karl.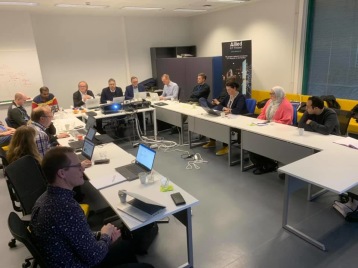 On the 21-22 January 2020, Arctic 5G Test Network held a project meeting in Oulu, Finland.

The meeting evolved around work package discussions including use cases, automated driving and smart healthcare. It also included Horizon2020, smart specialization, testing ideas with industry and academia dialogues. There was also a steering board meeting taking place as well as future meeting preparations.

Moreover, the meeting continued with a visit to Oulu's 5G test network site.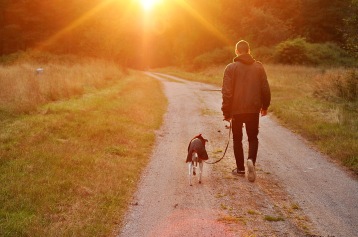 Questionnaire about connectivity
Please help us fill out a questionnaire about arctic connectivity!

One aim of this project is to collect examples and experience what poor connectivity means for daily life, school work, using e-services, using e-payments, business opportunities and where the problems occur.

The purpose is to collect the aforementioned experience and report the findings to policymakers and
stakeholders as well as publish them in scientific articles.

Therefore, we have made a questionnaire. The questions can be found in English, Finnish, Swedish and Russian.

More information and link to the questionnaire